Coordinators
Joby George
Global Research Nurses Lead Coordinator - India
Mr Joby George is a Clinical Researcher by profession, with over 10 years of continued experience in both patient care and Clinical Research. Joby is currently practising as a Nurse Coordinator in clinical research at the Institute of Critical Care and Anaesthesia, Medanta The Medicity, Gurgaon, India. In 2014, in consideration of his contribution to clinical research, Medanta The Medicity Hospital, has conferred him with the "Best Research Nurse Award". With experience in writing protocols, conducting investigator-driven studies and patient-centric projects, Joby has initiated the first point prevalence study on pressure ulcers and patient characteristics in India in collaboration with EPUAP, London. Joby has successfully collaborated with many international universities and organizations in conducting research studies in India and has authored national and international publications. With a deep interest in strengthening research capacityJoby has successfully organized skills-sharing workshops in major cities including Gurgaon, Mumbai, Gujarat, Hyderabad and Bhopal. Joby has led regional initiatives among student nurses to explore and nurture the research culture, and serves as the Lead Coordinator for the Global Research Nurses programme in India in collaboration with The Global Health Network, University of Oxford. Joby was the first Indian to serve as a board member of IACRN, USA for the year 2020. Additionally, he is a member of various non-governmental organizations at Delhi.
Ralueke Ekezie
Global Research Nurses Lead Coordinator - Nigeria
Winner of the "Healthcare Provider Excellence Award" at the Impact Africa Summit 2022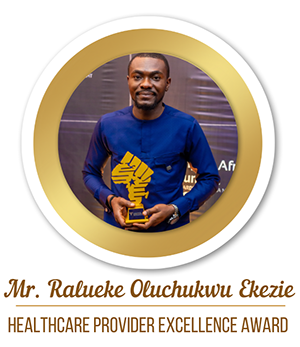 Mr. Ralueke Oluchukwu Ekezie, founder and Chief Executive Officer at Blue Torch Home Care Limited won the Healthcare Provider Excellence Award at the Impact Africa Summit 2022. This award celebrates projects that are making a real and lasting difference to our health and social services.
Blue Torch Home Care Limited, a nurse-led organization, which is one of the first and fastest growing registered home care agencies in Nigeria operating in seven states. Blue Torch was recognized for its impact on the healthcare sector by using home healthcare to create diversity, innovation, and equity in the healthcare systems through nursing entrepreneurship providing affordable and accessible care to clients in their homes. Through Ralueke's Leadership, the organization has developed many products and categories of home care services such as Live-in, visitation, travel nursing, hospital Aide, etc., using the social enterprise model serving clients who need nursing care at their convenience since 2012 till date reducing relapses after discharge, reducing the burden on hospital institutions, providing alternative care for those who may not benefit from hospital stay.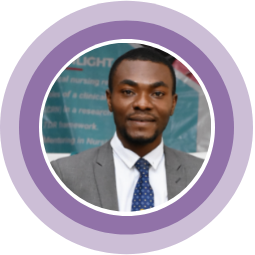 Ralueke Ekezie is a multiple award-winning Research and Entrepreneurial Nurse, and started his role as Global Research NursesLead Coordinator for Nigeria in 2014 in collaboration with The Global Health Network, University of Oxford. To date, Ralueke has organised a series of training and skill-sharing workshops, International Nurses Day programmes with Nursing departments in Hospitals, and a radio programme across two Geopolitical regions in Nigeria (Lagos and Enugu) training over 2000 nurses in clinical research. Ralueke is the Chief Executive Officer (CEO) for Blue Torch Home Care Limited, the first Registered Home care agency in Nigeria. He is also Founder and President of African Nurses and Midwives Network (ANMN), a Pan-African nurses and midwives organization working to unite nurses and midwives in Africa. Ralueke was selected as an alternate in the 2015 the Mandela Washington Fellowship for Young African Leaders, a flagship program of President Obama's Young African Leaders Initiative (YALI), and the 2020 YALI RLC West African Cohort 13. He is a Social Enterprise Fellow with Circle of Health International (COHI), Austin Texas, USA. He is also a (MAMA) Maternal health Ambassador since 2012 with Motherhood around the Globe, and the Nigerian consultant to the World Continuing Education Alliance (WCEA) overseeing the Nursing and Midwifery Council of Nigeria (NMCN) and Nigerian Medical Association (NMA) projects. Ralueke won the Connecting-Nurses Care Challenge Innovation Award 2012 sponsored by Sanofi, in association with the International Council of Nurses (ICN) for his work in Home Care Nursing, and won the award for Health Information for All (HIFA) Country Representative of The Year 2013. Ralueke is a Commonwealth Scholar currently pursuing his Master's Degree in Dementia Studies at University of Stirling UK.