Global Research Nurses is a proud supporter of the Nursing Now campaign
...Stepping boldly into 2021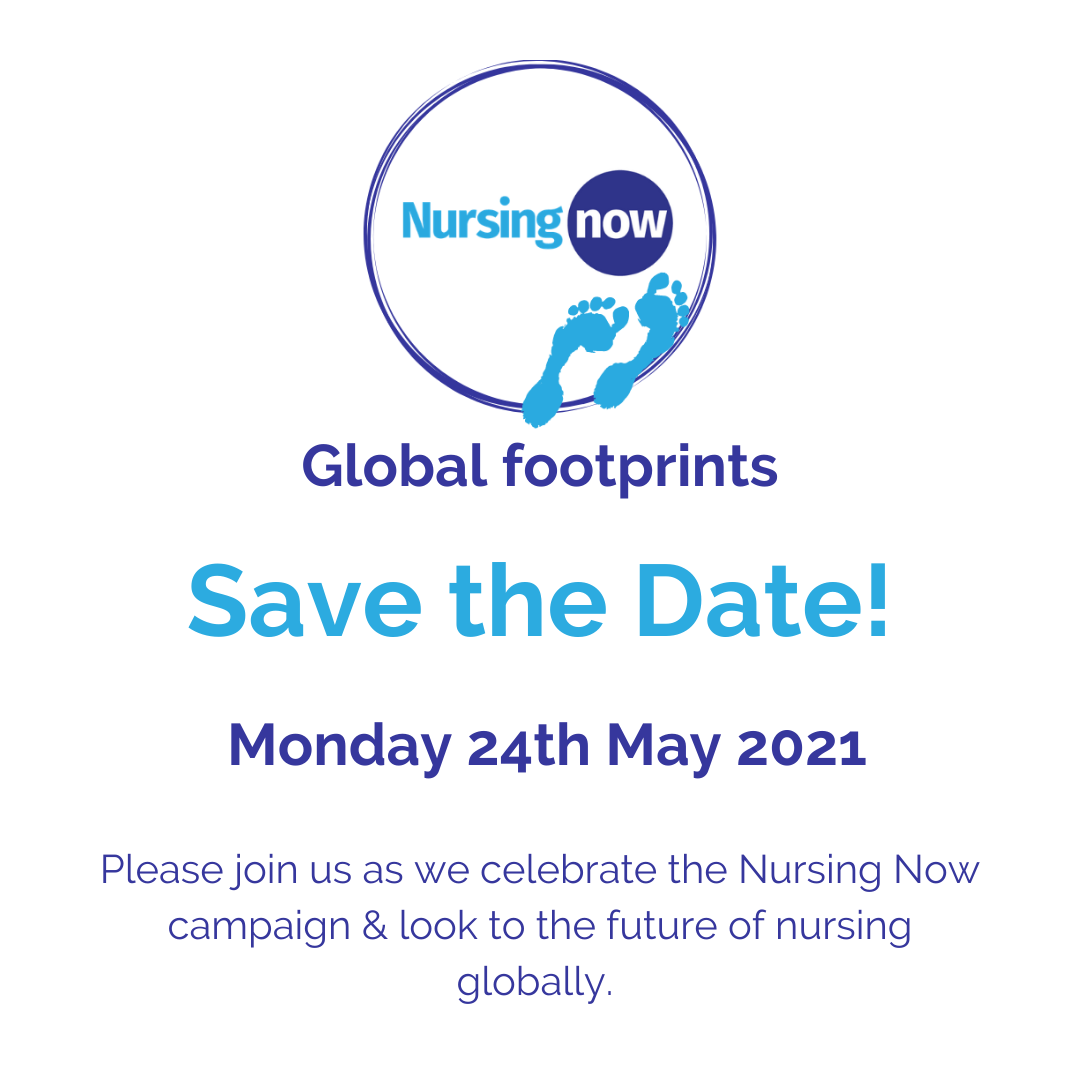 Nursing Now is a global campaign that aims to improve health by raising the status and profile of nursing and midwifery. Run in collaboration with the World Health Organization and the International Council of Nurses, Nursing Now seeks to empower nurses to take their place at the heart of tackling 21st Century health challenges and maximize their contribution to achieving Universal Health Coverage.
Even in the middle of a global pandemic, we have an opportunity to shine a spotlight on what nurses and midwives can do to achieve universal health coverage for all and to expand primary health care. We need to make a solid case to government leaders to invest in our professions as a way to achieving global health targets for our countries.
Nursing Now's aim is to advocate for nurses everywhere, using the evidence – and most importantly your voices. We have much to discuss at those top tables – we need more nurses urgently; we must reward the nurses we have if they are to stay in the profession and we must invest in nurse education to prepare more nurses for the future. There is strong data in the 2020 State of the World's Nursing report that supports our case for investment. It is imperative that we use it to get the results we urgently need.
Nursing Now has big plans for 2021 and the final six months of Nursing Now. In January, they provided materials to support you in your advocacy efforts, and launched a series of webinars to discuss how to influence politicians. In March and April, we hope that nurses around the globe will join us in lobbying their ministries of health. Nursing Now would love to hear what you asked for and how you lobbied. Let's learn from each other about what works to grab attention!
On 24th May, a Nursing Now celebration event will take place around the world with a series of virtual regional sessions. As the sun rises in the East, they will kick off the day with a regional celebration in the Western Pacific, travelling to South East Asia, the Eastern Mediterranean, Africa and Europe and finally the Americas. This will be our moment to come together to showcase the successes of the last three years and share our ambitions for the future of nursing. Nursing Now would like to highlight the activities and achievements of as many as possible Nursing Now Groups and Nightingale Challenge programmes and kindly ask that you send Nursing Now at least one of the following by 3rd May 2021:
Three pictures that represent your Nursing Now/ Nightingale Challenge journey
A short video message from your Nursing Now Group lead/ Nightingale Challenge programme lead for the Nursing Now community (no more than 60 seconds)
A quote from your Nursing Now Group /Nightingale Challenge programme that highlights how you feel this experience has supported nursing and nurses globally.
Please send these to info@nursingnow.global
---
June 2021 will mark a new beginning for the Nightingale Challenge as it becomes the "Nursing Now Challenge", under the continued leadership of Professor Lisa Bayliss-Pratt at Coventry University, in partnership with Health Education England, THET and funded by The Burdett Trust for Nursing.
Call for applicants!
Nursing Now would like to appoint two new early-career nurses and/ or midwives to the Nursing Now Challenge Board, giving them the opportunity to play a lead role in shaping the strategic direction of the Nursing Now Challenge and influencing the future of early-career leadership development in the nursing and midwifery professions.
How to apply:
Applications are invited from nurses and midwives in all global regions and especially from low and middle-income countries. Applicants should have less than 5 years of experience.
Please submit an up-to-date CV, that includes your place of work, year of qualification and qualifications obtained
Include a statement of 500 words telling the selection committee why you think you are suitable for consideration
Applicants should answer the following question in no more than 1000 words: Why is it important that we invest in the nursing and midwifery leaders of tomorrow?
Please send your application to info@nursingnow.global by 23rd April 2021.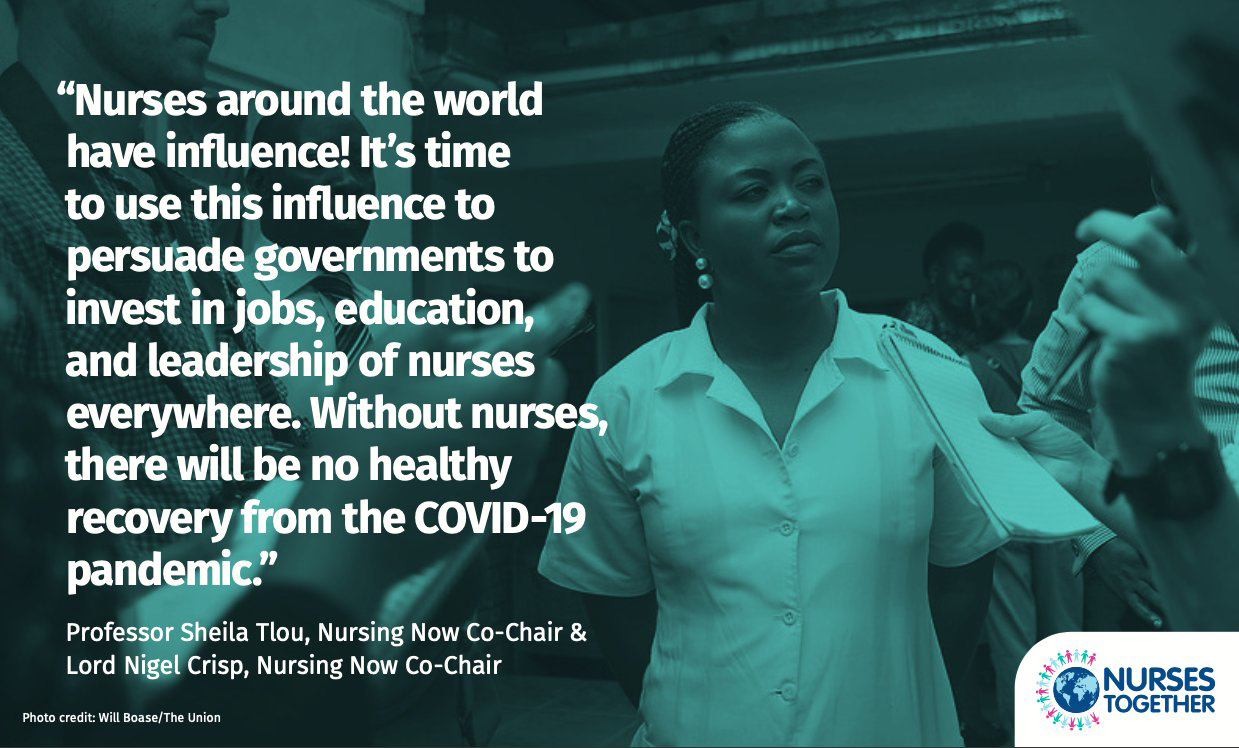 Nursing Now is a programme of the Burdett Trust for Nursing run in collaboration with the World Health Organization and the International Council of Nurses, and is supported by a Campaign Board made up of nurses and non-nurses from around the world.
---
Please share!
Visit our Featured Members page to share your research nursing practice, how this already contributed, or would contribute, to policy making, disease prevention, health promotion or innovation in health care.
We look forward to hearing from you!

"The Burdett Trust looks forward to continuing its support for nurse-led projects, working independently and with its funding partners to improve patient care."