Global Research Nurses mission is to empower nurses and midwives to get involved in research, no matter where they work or the role they undertake. This webinar will inspire you to get started in research. We will explore how to choose the research methodology most suitable for your research topic and our expert panel will walk us through their journeys into research, sharing those tips that they wish to have known when they started. Learn more at https://globalresearchnurses.tghn.org/
---
Speakers
Jennifer Maclellan
Qualitative and mixed methods researcher at the Nuffield Department of Primary Care Health Sciences at the University of Oxford. Jennifer is a nurse and midwife with a background in public health, humanitarian response and research delivery. In response to the debate around quality care in childbirth, her PhD explored vulnerability and identity negotiation in childbirth through narrative and dialogic analyses of online birth stories.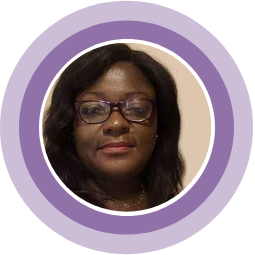 Mary Ani – Amponsah
Dr. Mary Ani-Amponsah is a Senior Lecturer at the Maternal and Child Health Department, School of Nursing and Midwifery, College of Health Sciences, University of Ghana, and Faculty at the Neonatal Nursing programme - Ghana College of Nurses and Midwives (GCNM). She holds a PhD in Nursing from the University of Alberta, Canada. Mary is currently the Country Representative for Council of International Neonatal Nurses (COINN) and partners with stakeholders in neonatal nursing training across the African region. Mary's research is focused on women and child health, African migration and vulnerabilities, health systems, and care provider capacity building using multi-stakeholder engagement approaches. She is involved with multiple local and international collaborative projects within low resource settings with support from CIHR, SSHRC, WHO, WUN, USAID, JHPIEGO, Bill and Melinda Gates Foundation, and Johnson & Johnson. She has worked in PI, Co-PI, Collaborative and research Coordinator positions within rural and urban contexts. She has extensive experience in national lead and collaborative advocacy roles in problem-solving pertaining to newborn/child health. Mary is a recent award recipient of the 'Talented Woman of African Descent' in the Black History Month - Alliance Jeunesse-Famille de l'Alberta Society (AJFAS), Canada –February, 2022. Some of her local innovations include KMC Slings@1 and 2 to support maternal/care provider-child wellness and resilience in newborn health care delivery. Mary is a Queen Elizabeth Scholar and lifetime Golden Key International Scholar.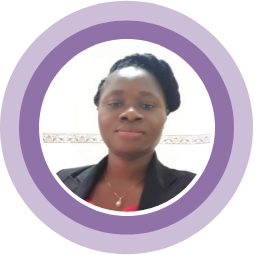 Lydia Boampong Owusu
Lydia Boampong Owusu, is a lecturer at the Department of Nursing, Kwame Nkrumah University of Science and Technology (KNUST) in Ghana. A Registered Nurse by profession and specialized in paediatric nursing with over 17years of clinical practice and has expertise in newborn care. She is also a Registered Dietitian. Lydia is the winner of the 2021 Global Research Nurses Qualitative Research Methods Course Competition and has completed the course "Learning with the Book: An Introduction to Qualitative Research Methods for Health Research" from the 12 Jan – 02 March 2022. Organized by the Medical Sociology & Health Experiences Research Group at the Nuffield Department of Primary Care Health Sciences, University of Oxford.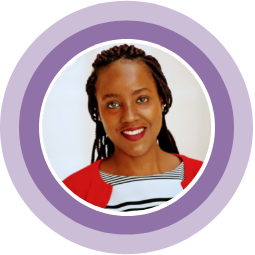 Faith Nawagi
Winner of the Nursing Now Challenge Global Research Award. Faith Nawagi (RN, BSN, PGC.ClinEpi, MIPH) is currently a Ph.D. scholar at Makerere University. She is also the African representative for the Foundation for Advancement of International Medical Education and Research (FAIMER). She is based in Kampala, Uganda. Prior to this role, Faith served as the Research Manager and Coordinator for the NIH RO1 Bone Mineral Density Program at the Makerere University John Hopkins University (MUJHU) Research Collaboration. She has served an academic faculty and research supervision role in Global Health focusing on Low-Income Countries (LIC) with the University of Minnesota Acara Program for the past 7years and the Nexus International University in research methodology and population and reproductive health.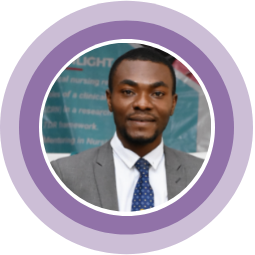 Ralueke Ekezie
Global Research Nurses Africa Regional Coordinator. Ralueke is a multiple award-winning Research and Entrepreneurial Nurse, and started his role as Global Research Nurses Lead Coordinator for Nigeria in 2014 in collaboration with The Global Health Network, University of Oxford. To date, Ralueke has organised a series of training and skill-sharing workshops, International Nurses Day programmes with Nursing departments in Hospitals, and a radio programme across two Geopolitical regions in Nigeria (Lagos and Enugu) training over 2000 nurses in clinical research. Ralueke is the Chief Executive Officer (CEO) for Blue Torch Home Care Limited, the first Registered Home care agency in Nigeria. He is also Founder and President of African Nurses and Midwives Network (ANMN), a Pan-African nurses and midwives organization working to unite nurses and midwives in Africa.
Joby George
Global Research Nurses Asia Regional Coordinator and Senior Nurse Coordinator -Clinical research at Institute of Critical care and Anaesthesia, Medanta The Medicity, Gurgaon, India. Joby was presented with the "Best Research Nurse Award" for his contribution to clinical research, Medanta The Medicity Hospital. Joby has experience in writing protocols, conducting investigator-driven studies and patient-centric projects. He initiated the first point prevalence study on pressure ulcers and patient characteristics in India in collaboration with EPUAP, London. Joby has successfully collaborated with many international universities and organizations in conducting research studies in India.