Qualitative Research Methods Course Competition
Congratulations to the winner of the Global Research Nurses
Qualitative Research Methods Course Competition!
Lydia Boampong O. from Ghana who is developing a proposal for her PhD study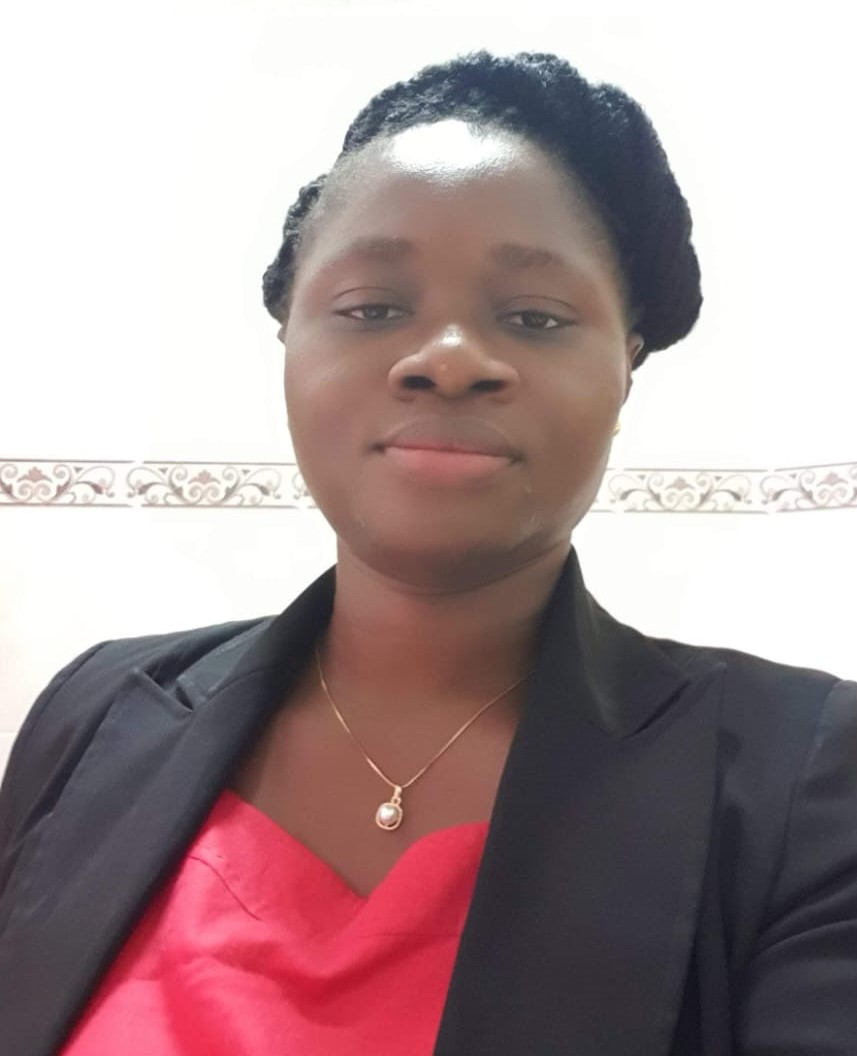 "As a nurse, I have always wanted to find out how best to deal with the problems my patients go through and to find out how well I am caring for them. All these call for research. Therefore, at an early stage in my career as a clinical nurse, I had always wanted to know more about research and to conduct research in clinical care. However, I did more research looking at the numbers (quantitative research) which were good, but I realized that I needed to look at people's experiences to better understand what they go through. This will allow me to help identify and suggest a solution to these challenges. […] For example, I worked at the neonatal intensive care unit taking care of newborns with birth asphyxia, neonatal 86 / 192 jaundice, neonatal sepsis and prematurity. Some of them stay on the unit for a long time; sometimes 6 weeks especially the preterm babies. The question is what do the parents go through? How is their experience? How prepared were they to go through this experience? How do they cope with their babies on admission for a long time? What support system was available for them? What is the impact on their relationships, career, finances, emotions and the rest? These questions can be best answered with qualitative studies."
"I started the course as a novice in qualitative research methods but after March 2nd, I now understand the core methods used in qualitative health research and methods for qualitative analysis. I can now describe common research designs that employ qualitative methods. I am also familiar with terminologies used in qualitative research such as thematic analysis and ethnography, positivism, interpretivism and grounded theory…My journey would not have been successful without my mentor, Dr Jennifer MacLellan. Her patience, great communication skills, guidance and good sense of humour helped me navigate through the course successfully. She was a pillar for me throughout the course and I appreciate her greatly. I am also grateful to the facilitators of the course led by Professor Catherine Pope for the insightful and eye-opening journey. I also appreciate my mentor, Prof. Veronica Dzomeku at KNUST, for her continuous support."
There were excellent applications that we were not able to fund, but we would like to support you by providing useful links to qualitative research methods resources and training:
Qualitative methods resources and training links
Other useful links
---
About the Qualitative Research Methods Course Competition
Submissions are now closed
We are delighted to announce that the Nuffield Department of Primary Care at the University of Oxford is offering a funded place on the January 2022 qualitative research methods course:
In addition, the Nuffield Department of Primary Care at the University of Oxford will provide mentorship from an academic nurse -midwife to support the learning during the course. This mentor will work with you for a further 8 weeks after finishing the course to support you in your qualitative research methods learning which may include advise about a project, or a paper to an international peer reviewed journal or submission to a virtual nursing or midwifery conference.
This online course is based on the book 'Qualitative Research in Health Care' (4th edition 2020) edited by Catherine Pope and Nicholas Mays. The course, led by Professor Catherine Pope, blends self-paced learning with expert lectures and input from experienced qualitative researchers to provide a flexible and accessible introduction to qualitative research.
Course Delivery
Learning with the book runs over 8 weeks from January 12th 2022 – 2nd March 2022. It offers online classes and a minimum of 2 hours per week of supported self-directed study. You will have weekly access to an academic mentor from Oxford University for the 8 weeks of the course.
Please note that the 'live' teaching sessions for this online course will involve you participating in live, interactive Zoom sessions, which will fall between the hours of 18:30 and 20:00 (GMT, UK time) for 8 weeks on Wednesdays from 12 January 2022 till 02 March 2022. We are very happy to welcome bookings wherever you are internationally, but please make sure that you are able to attend video calls between these hours. These sessions will be a mixture of teaching/lectures and discussion with plenty of opportunities to ask our qualitative experts questions!
Course Structure
Week 1: Getting started
Week 2: Building blocks (chapters 1-3)
Week 3: Talking methods (chapters 4-5)
Week 4: Data from watching and reading (chapters 6-8)
Week 5: Analysis (chapter 9)
Week 6: Consolidate/extend your learning (chapters 10-11)
Week 7: Designs using qualitative methods (chapters 12-14)
Week 8: Quality in qualitative research (chapters 15) & wrap up
Learning Objectives
By the end of the course, participants will:
Have an understanding of core methods used in qualitative health research and an appreciation of methods for qualitative analysis
Be able to describe common research designs that employ qualitative methods
Be familiar with terminology used in qualitative research
Have read the Pope & Mays text book
We provide
Personal copy of Pope & Mays Qualitative Research in Health Care (4th edition 2020) as paperback or eBook
A set of worksheets and learning activities that combine to form a learning log and companion workbook
Additional learning resources, quizzes and self-evaluation materials
Certificate of course completion
Eligibility
To qualify for this opportunity the applicant should meet the following eligibility criteria:
Be a registered nurse or midwife working clinically, or in research,
Applicants should be registered as members of Global Research Nurses at The Global Health Network (if you're not already, just sign up now – it's free)
Be employed by a non-commercial organization in a low or middle-income country. Download details of LMICs (.PDF)

Application Process
You would need to complete the online form providing the following information in English:
The applicant's curriculum vitae (CV)
Personal statement explaining why you would like to attend the qualitative research course 'Learning with the book: an introduction to qualitative research methods for health research' and how you will use this introductory course to support a future qualitative research project, writing activity, further learning and how it would benefit your research facility
Submissions closed on Friday 26th November 2021
---
Terms and conditions
Applicants may submit multiple entries, but only one will be funded per course.
Applications will be assessed by a panel comprising Global Research Nurses, the Global Heath Network and the Nuffield Department of Primary Care at the University of Oxford. Reviewers' decision is final.
Applicants will be informed of the outcome of their application no later than the 14th December 2021.
All applications must be submitted in English.
A summary of the process and project will be submitted to Global Research Nurses for dissemination not later than May 2022.
Enquiries about the application process may be directed to Arancha de la Horra or info@theglobalhealthnetwork.org